Photos: Vinyl Fences In MA & RI
Click each photo for a larger view.
Tap each photo for a larger view.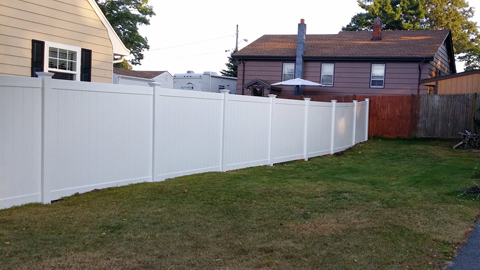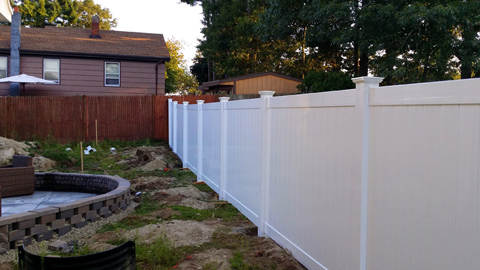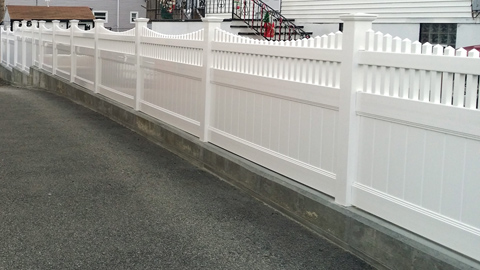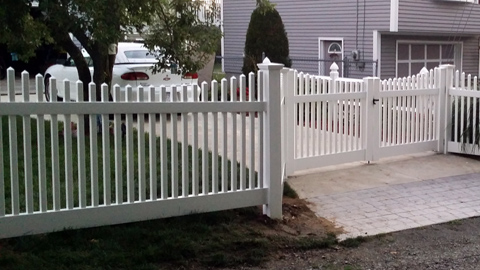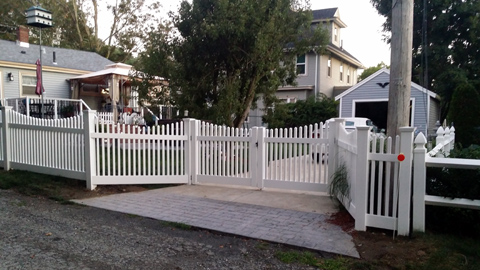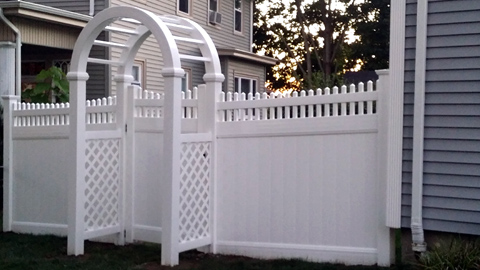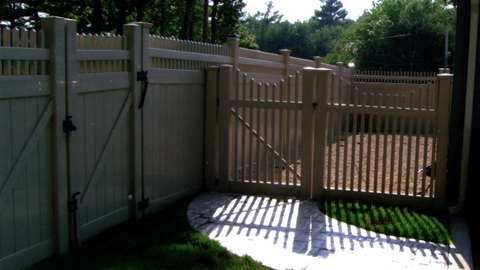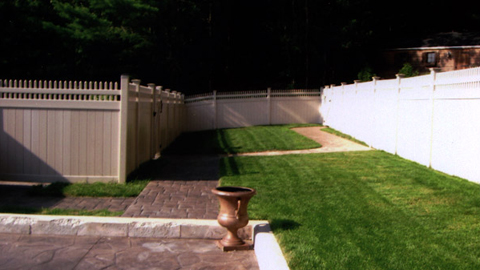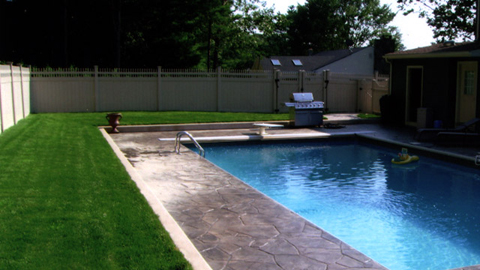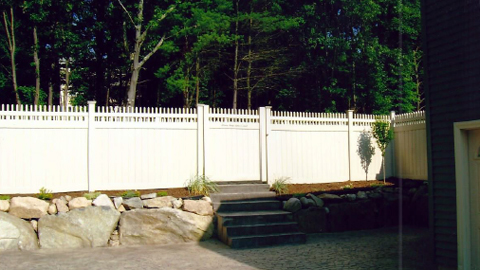 All photos are of completed projects by Sousa & Sons Ironworks, Inc.
Contact
788 State Road
North Dartmouth, MA 02747
Stay Connected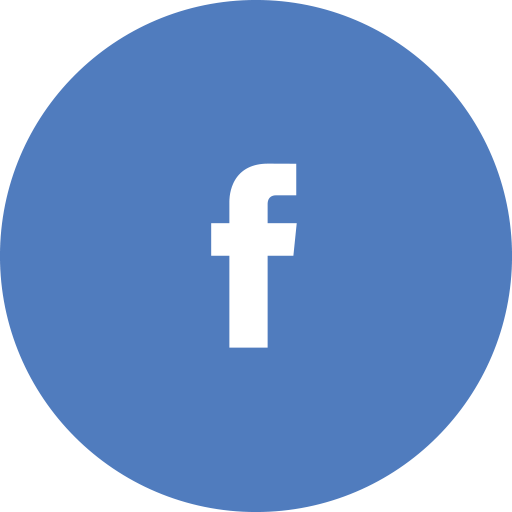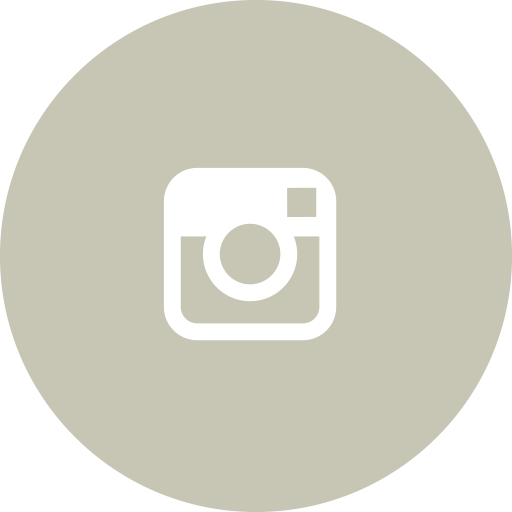 Vinyl Fencing

Fencing > Vinyl Fencing
Vinyl Fences - Beautify Your Property - Safety & Privacy Around Swimming Pools & Yards!
Sousa & Sons Ironworks, Inc. installs a full line of vinyl fencing throughout the southeastern MA and eastern RI region. Our vinyl privacy fencing provides the degree of coverage you desire, ranging from full privacy to partial privacy. We offer quality vinyl fencing in a variety of sizes, heights, colors, and options such as picket toppers, lattice, and horizontal rail configurations. We have the right vinyl fence option that will complement your southern New England home!
Sousa & Sons specializes in every aspect of vinyl fencing. We meet with MA and RI homeowners and present the incredible selection of vinyl fencing choices. We will custom design and fabricate or order your vinyl fence selection, and will expertly install the vinyl fence on your property.
Photos: Vinyl Fences In MA & RI
Click each photo for a larger view.
Tap each photo for a larger view.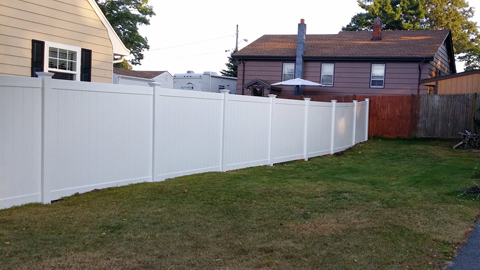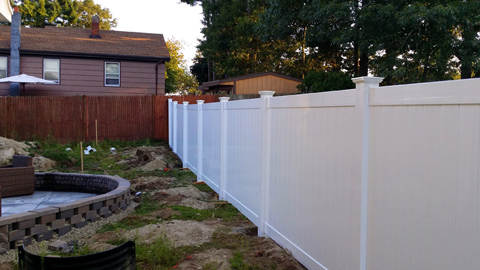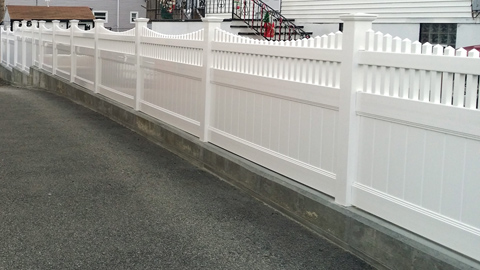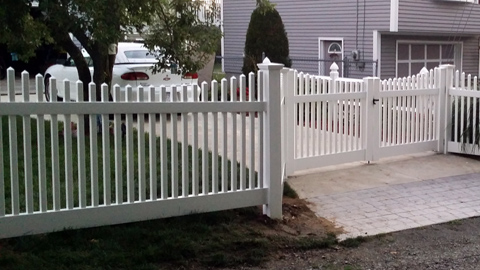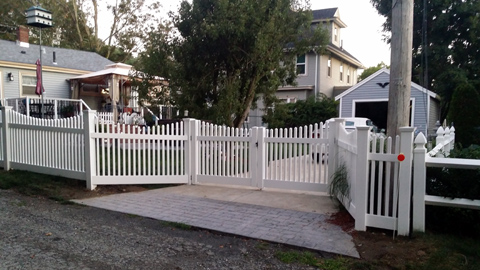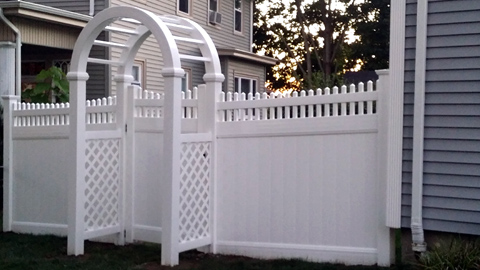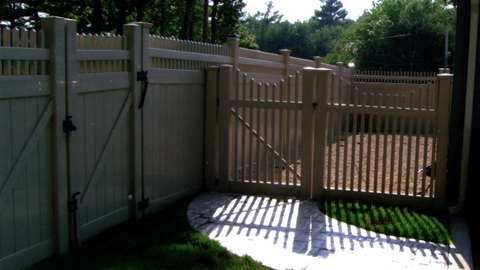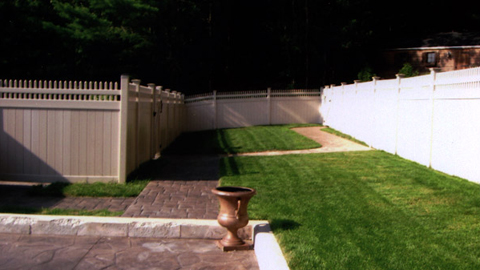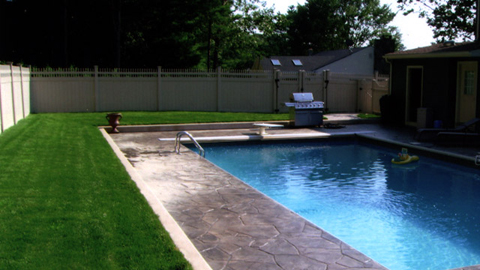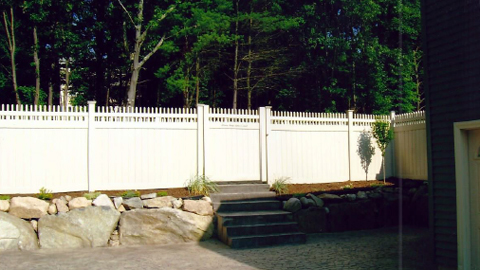 All photos are of completed projects by Sousa & Sons Ironworks, Inc.
Quality Vinyl Fencing In Southeastern MA & Eastern RI
Vinyl fencing is very durable and requires minimal maintenance. Built with toughness in mind, all vinyl fencing that Sousa & Sons installs comes with tongue and groove boards and an aluminum insert in the bottom rail for added strength. As always, your satisfaction is guaranteed.
Vinyl fencing around swimming pools creates a safety barrier that keeps unsupervised children away from the pool area. Post & rail vinyl fencing, PVC fencing, traditional picket fencing, and vinyl arbors can help beautify your yard.
We Do It All - Vinyl Fence Design, Fabrication, Delivery, & Installation!
Since 1977, Sousa & Sons Ironworks, Inc. has provided MA and RI homeowners with quality vinyl fencing. Our service area includes the Massachusetts & Rhode Island cities & towns of:
SouthCoast MA: Acushnet, Assonet, Berkley, Dartmouth, Dighton, East Freetown, East Wareham, Fairhaven, Fall River, Freetown, Lakeville, Marion, Mattapoisett, Myricks, New Bedford, North Dartmouth, North Seekonk, Ocean Grove, Raynham, Rehoboth, Rochester, Seekonk, Somerset, South Dartmouth, Swansea, Taunton, Wareham, West Wareham, & Westport.
Cape Cod: Barnstable, Bourne, Buzzards Bay, Cedarville, East Falmouth, Falmouth, Hyannis, Hyannis Port, Mashpee, Monument Beach, North Falmouth, Onset, Osterville, Pocasset, Sagamore, Sandwich, Teaticket, & Woods Hole.
South Shore MA: Abington, Attleboro, Avon, Braintree, Bridgewater, Brockton, Canton, Carver, Duxbury, East Bridgewater, Easton, Foxboro, Halifax, Hanover, Hanson, Holbrook, Kingston, Mansfield, Marshfield, Middleboro, Milton, North Attleboro, Norton, Norwell, Pembroke, Plymouth, Plympton, Randolph, Rockland, Sharon, Stoughton, West Bridgewater, West Hanover, Whitman, & Wrentham.
Martha's Vineyard: Aquinnah, Chilmark, Edgartown, Oak Bluffs, Tisbury, Vineyard Haven, & West Tisbury.
Eastern RI: Apponaug, Barrington, Bristol, Central Falls, Cranston, Cumberland, Cumberland Hill, East Providence, Hillsgrove, Jamestown, Johnston, Lincoln, Lippitt, Little Compton, Middletown, Newport, Newport East, North Providence, Pawtucket, Portsmouth, Pottersville, Providence, Riverside, Tiverton, Valley Falls, Warren, Warwick, & West Warwick.
Contact Sousa & Sons Ironworks, Inc. for your next vinyl fencing project. For over 40 years, southeastern MA and eastern RI homeowners have trusted our experience and exceptional craftsmanship!
Contact
788 State Road
North Dartmouth, MA 02747
Stay Connected